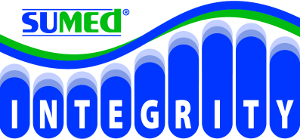 Integrity Alternating Pressure Cushion
£378.00
Integrity Alternating Pressure Cushion 450x450mm with Pump
165 in stock
This product is also available to hire, see the
'Rental'
tab below
Description
Easy-to-use alternating pressure cushion
Automatically adjusts for user weight and features comfort control
Small cells for excellent stability,comfort, immersion and pressure relief
Compact,convenient and ultra quiet pump
Cushion only option -can be used with Integrity mattress pump
Suitable for the prevention and management of all grades of pressure ulcers
Simple servicing and comprehensive support
Cost-effective
Hire Prices
Daily hire price for first 4 days of rental period
Daily hire price for days 5 - 7
Daily hire price for days 8 - 14
Daily hire price for days 15 - 21
Daily hire price for days 22 - 28
Daily hire price for month 2
Daily hire price for month 3
Daily hire price for months 4 - 12

£

4.80

£

4.44

£

4.44

£

3.60

£

3.60

£

2.10

£

1.80

£

1.50
The minimum rental period is 15 days.
So the minimum rental price is: £67.20.
Rental prices exclude VAT.
All rentals will be subject to a refundable deposit, an initial rental fee, a non-refundable delivery and collection fee.
Private Rentals are initially only available within a 60 mile radius of our Office in Hadfield, which is 10 miles South East of Manchester.
All Rentals are subject to our terms and conditions of hire.
If you'd like to hire this equipment, please get in touch using the form below: