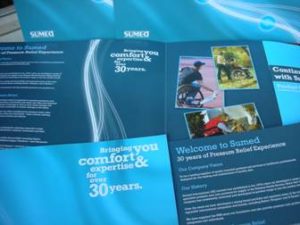 A new 'Continuity of Care' brochure is now available from Sumed which not only features products from a wide range of brands within the portfolio including TempurMed® and Action®, but also includes Sumed's own well established ranges such as Flowform™ and Viscotech®.
Covering products ranging from toilet and bath cushions to heel and elbow pads, the brochure also details a selection of Leg spacers, Positioning Rolls, Lumbar supports and Vein cushions.
For a free copy please  send your name, address, telephone number and email details to sales@sumedinternational.com or CALL SUMED direct on 01457 890980.