The Xact® XPAK Positioning Assessment Kit allows simple client-specific solutions, producing Xact® Individual bespoke cushions. The kit comprises 16 reusable modifier components including: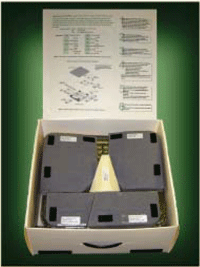 Anti-thrust supports (2 ea)
Obliquity supports (4 ea)
Ctracture supports (2 ea)
Aductor Rails (2 ea)
Pommel (1 ea)
Foam Bases (2 ea)
Action® Cube pad (1 ea)
Xact® Individual
Custom fabricated for each client's unique needs Xact® Individual is ideal for clients who require multiple cushion modifications in order to produce the best pressure relieving results. Xact Individual provides a high performance solution for clients with an orthopedic/neurological injury or congential condition. Also ideal for patients who are unable to self-propel/shift or transfer and are at Medium to High Risk of Pressure Ulcer damage.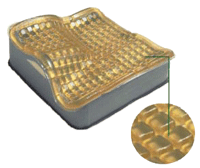 A custom fabricated seat cushion is covered if the following criteria is met:
Patient meets all of the criteria for a prefabricated skin protection seat cushion or positioning seat cushion.
There is a comprehensive written evaluation by a licensed clinician, which clearly explais why a prefabricated seating system is not sufficient to meet the patient's seating and positioning needs.