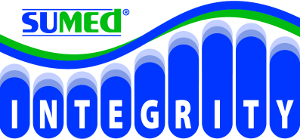 Integrity Static Air Cushion
£44.40
Lightweight, pre-inflated, ready to use wheelchair cushion suitable for up to grade 2 pressure sores
55 in stock
Description
Integrity Static Air is a pressure relieving cushion designed to assist in the prevention and treatment of pressure ulcers.
Integrity Static Air is for use by patients at risk of developing pressure ulcers and those with existing pressure damage, up to grade 2.
It is lightweight, weighing only 220g, and is therefore perfect for use in the community. If the cushion needed to be moved from 1 room to another or from 1 chair to another, the weight of the cushion allows for this rearrangement to be done without stress on the user or carer.
It can be used with or without a cover and has been designed with soft edges for maximum comfort. The cushion can also be supplied with or without straps. The straps can be attached to the cushion without a cover on, and also to the cover if you decide a cover is needed. The strap can be tightened round the seating surface to ensure there is as little movement as possible.
Integrity Static Air can also be used as a back support on a chair, not just seating support.
Featuring a valveless design, it is pre-inflated and ready to use.
It is waterproof, lightweight and durable and features the innovative TRIFILM design.  This 3 layer technology creates interlocking air cells that distribute the user's weight evenly across the surface of the cushion, providing complete support with no bottoming out.
Can be used on most static seating surfaces
Additional information
| | |
| --- | --- |
| Weight | 0.220 kg |
| Dimensions | 46 × 46 × 3 cm |