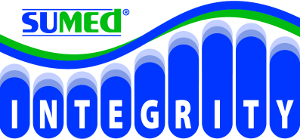 Integrity® SIT-TO-STAND Bed
£8,400.00
Unlock the freedom you deserve – take a confident step towards a life without unnecessary limitations and the reliance on caregiver support. Experience a newfound independence, and the ability to go from lying down to stand on your own. Embrace a future where you are more in control of your own mobility.
Currently Out of Stock, Coming in Soon
Description
Integrity® SIT-TO-STAND Bed has been designed for users to be able to go from sleeping position, to standing position, without the need for carer assistance and shear free. The remote control features allows for easy manoeuvirng of the users position, starting from the sleeping position, through to the standing position.
Positions explained:
Sleeping Position: Back raising function that can be adjusted smoothly, from 0 to 75.
Reclining Position: Adjusts to user's required position by raising the back and legs, so the user can watch TV and read books in a comfortable position whilst on the bed.
Sitting Position: Any person of any height can take a sitting position. The bed can be adjusted according to the height. Being in a sitting position means users' can eat comfortably.
Standing Position: Supports the raising and transfer of users' with the lift-up function. By putting the feet flat on the floor, the user can be raised to a stand position. Suitable for users' who have limited mobility but are able to stand.
Integrity® SIT-TO-STAND Bed has revolutionised the way users' can move from lying down to standing, giving users' the freedom to stand when they want to. Users' can have the luxuries of being able to eat, watch TV and read books by being moved into certain positions.
4 Positions Available for the user:
Sleeping Position
Reclining Position
Sitting Position
Standing Position