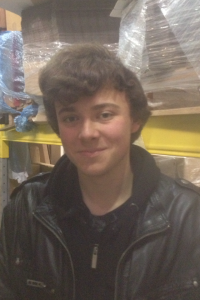 Meet Ryan! As of last week Ryan Jones has joined the Sumed team! Ryan is 17 and has joined the team after participating in a 4 week long work placement with us, organised by Juniper, and he has now been offered a permanent position.
Ryan works in both the manufacturing side of Sumed as well as in the warehouse. Ryan's manufacturing tasks involve welding components while his warehouse tasks are more physical and involve the movement of stock, however he also works with computers, managing orders and deliveries.
Ryan has stated that he thoroughly enjoys his work and that it is good fun, as it requires quick thinking and planning. We are delighted to welcome Ryan to the team and hope he continues to enjoy his work!