Sumed attended the TVS event on the 5th-6th April at Kettering Conference Centre for the 30th annual conference.
The conference was a well attended event with many key speakers on pressure care and a perfect opportunity to show visitors our superb portfolio. As well as showcasing our full pressure relieving portfolio we also ran our popular FREE prize draw to win a fabulous Easter Hamper, with the winning recipient walking away with lots of tasty goodies to enjoy for the start of the summer!!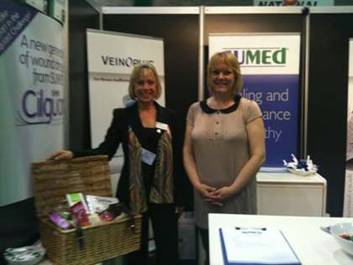 If you didn't get the opportunity to visit Sumed at the exhibition and would like more information on our range of products, please get in touch.