The end of June saw the Sumed team at the annual NAEP conference at the Norbreck Castle Hotel in Blackpool.
NAEP which stands for "National Association of Equipment Providers" is aimed specifically at the Health, Social Care and Voluntary Sectors – Sumed was delighted at the interest and number of visitors to their stand.
The stand showcased a wide selection of pressure relieving surfaces, continuity of care products and featured live pressure mapping demonstrations with the X-Sensor pressure mapping system.
Sales Director Diane Hargrove said 'It's always such a pleasure at events like these to be able to talk to visitors about our products in an informal setting'.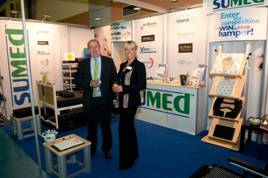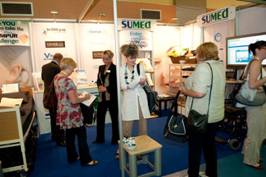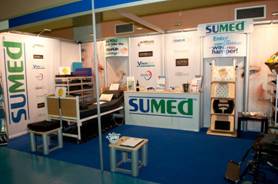 If you didn't have any opportunity to attend the NAEP Conference or visit the Sumed stand and would like more information on the Sumed product range then please get in touch.