Using pressure imaging data in an acute, nursing home or residential setting
Pressure ulcers represent a significant cost burden in the UK, both to patients and to health-care providers. 20% percent of residents in residential and nursing home will develop pressure ulcers (NPSA; 2010) and 60% are at risk to develop pressure ulcers (Callaghan; 2014). It is a challenge for health care professionals to prevent pressure in our daily practice.
The purpose of this interactive workshop is to create a roadmap together on how to transform the user's need into a pressure ulcer prevention strategy and define what the role of pressure imaging can be.
Date and Location
Monday 14th October 2019, 10am – 3:30pm
Disability Resource Centre, Poynters Road, Dunstable, LU5 4TP
Program of the day
Understanding pressure ulcers: overview of the latest research on pressure ulcer etiology and prevention.
What is the role of extrinsic factors like friction and shear in pressure ulcer formation?
Identifying skin damage: pressure ulcers vs. Incontinence-Associated Dermatitis (IAD).
Skin assessment techniques.
Evidence based pressure ulcer prevention strategies.
Overview on the EPUAP pressure ulcer guidelines? What is new and what is relevant for daily practice?
What do we do with the information of pressure imaging and what are the next steps in the prevention process?
How can we formulate a pressure ulcer prevention strategy based on evidence based clinical decision-making?
Formulate what functions and adjustments of the equipment we need have in order to meet the needs of the wheelchair user.
What is the client's role in this process?
How can we measure outcomes and make sure we are meeting the user's need?
Hands on workshop pressure imaging.
What do I get out of this day?
At the end of this day we will collectively define a summary of the day, which will provide a roadmap and structure for implementing findings of pressure imaging into a pressure ulcer prevention strategy.
Course instructor and author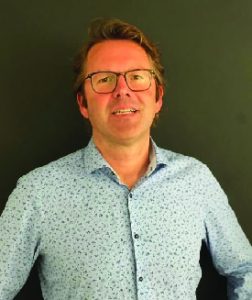 Bart is a licensed independent PT and has practiced as a physical therapist in Belgium, Germany and the USA. He is specialized in wheelchair seating & mobility as well as wound care for more than 20 years.
He maintains a strong hands on working experience and helps out in the private physio practice (De Kine = Physical Therapy Practice) with his wife. He assesses many wheelchair users and provides innovative solutions for specific seating, mobility or wound care related concerns.
This day is provided to you by XSENSOR® Technologies in cooperation with SUMED® UK.
XSENSOR® Technology Corporation is an award winning innovator in the field of pressure imaging for use in mattress recommendation, sleep research, automotive testing, and pressure ulcer prevention. For over 20 years, XSENSOR® has developed pressure imaging technology that delivers the practical, real-world benefits of personal comfort and patient safety.
SUMED® is the exclusive distributor or XSENSOR® Technologies in the UK.
Get in touch
If you have any questions, or would like to arrange a meeting with us at this event, please get in touch using the form below.